Best TRULY WIRELESS STEREO earbuds under the price of ₹4,000 – The Ultimate Buying Guide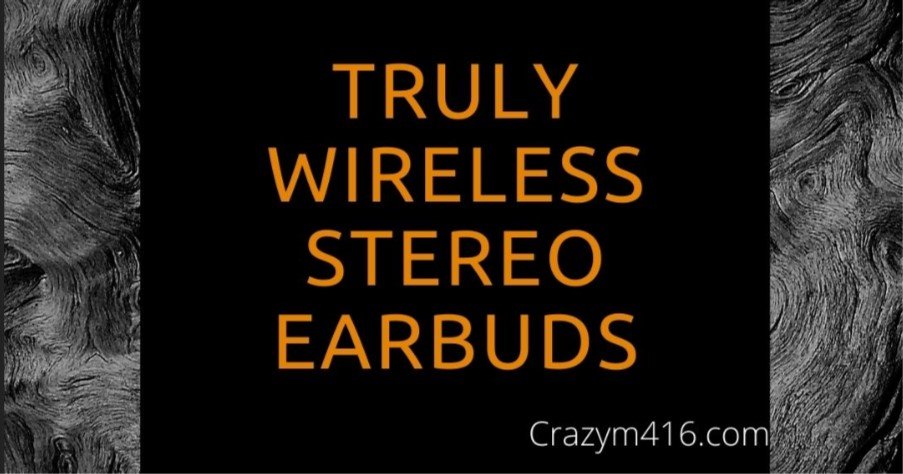 First of all, let me start by explaining to you why I chose this price category. Actually, this is the minimum bucks you need to spend to get an overall good quality earbud. If you go even cheaper, then the earbuds won't be Value for Money. But if you are in a tight budget, then I would rather suggest you go for a neckband style wireless earplug like OnePlus Bullets Wireless Z or Oppo Enco M31.

The most important qualities of the Best TWS earbuds are as follows:
Fit and Comfort – should allow long hours of painless wearing!
Sound Quality – well balanced but slightly tilted towards bass as Indians love it!
The battery life of earbuds on a single charge – at least 3 hrs. to watch a full movie (at our usual 100% volume)!
Calling Quality – decent under noisy environment (Indian traffic)!
IPX Rating – at least sweat resistant for this hot and humid Indian climate!
Low latency mode – completely for PUBG lovers!
Latest technology – touch control along with type-C charging!
Looks and Build Quality – matters the most to brag!
I would be comparing each and everything logically in layman's language and won't confuse you by diving deep into the exact latency or the type of drivers used and all. Obviously you all won't be interested in doing a Ph.D. just to buy good quality earbuds.
Also, please consider my suggestion: There are a number of TWS earbuds under this price segment but I would suggest you go for a product from known brands only as they offer good brand value as well as excellent customer service. I know many other brands offer earbuds which look great on-papers but the after-sales service(warranty) might become an issue there.

So without any further-a-do, let the comparison begin –
My first pick is JBL C100TWS. I don't think I need to talk about the sound quality as the brand name says it all! But to become the best pair of earbuds, along with the sound quality many other factors contribute too! This pair doesn't come with the latest technology as neither it has touch control nor type-C charging. Low latency mode is also absent so sorry to all the PUBG lovers. Effective calling isn't possible as the mic is far away from the mouth.
Coming to the Killer Apple Air pods Replica – Realme Buds Air. Trust me even my friend having 1st Gen Airpods got mistaken by this. This pair isn't like the cheap Chinese replica of Airpods but a good quality one with the latest technology not only including touch control and type-C charging but also supports Wireless Charging. It also has low latency mode and good sound as well as call quality.
So, you think this is the best pick? Naah! Why?
Because you won't be able to watch even a full 3 hours long movie at max volume. But this isn't the only issue.
Before talking about the major issue, let's talk about a similar product.
Xiaomi True Wireless Earphones 2 is moreover a not too bad other option. Though they don't have a good-looking case and look weird as they are slightly longer. But the sound and call quality is even better than the Realme one. Also, they don't support wireless charging. Anyway, you need to buy a wireless charger separately for Realme Buds Air too.
Apple Airpods had an issue that was resolved in Apple Air pods Pro. The same is the issue with the above-mentioned earphones. Any guesses? Yup! You got that right. These all are "One size fits all" kinda earbuds which might be a great fit for somebody but not at all good for others.
So are there any earbuds left under our budget which are like Apple Airpods Pro? Yeah! And that is my best pick – Oppo Enco W31. The earbuds are so stylish that they look even better than the Airpods Pro. The matte case is circular and minimalistic and comes in two obvious but beautiful colors – Black and White.
Trust me both the colors look so elegant that you would get confused as to which one to buy. Earbuds are magnetically attached tightly into the case and come with 3 different sizes of tips for buds suiting different ear sizes. It has low latency mode, touch control, type-C charging along with good sound and calling quality. Also, they come with IPX 54 Rating. But what takes them to a whole another level is the dedicated BassMode – as we all know Baby ko bass pasand hai!
Note: - We have tried and tested earbuds from other brands too like Wings, Noise, Lenovo, Motorola but haven't included them in the list as according to us they don't provide a full package as far as their price is concerned.

Myth Busters:
Huge the driver, better and louder the sound quality – This isn't true as the presence of buds(ear tips) impacts a lot. They completely seal the ears and provide noise cancellation.
Taking the example of JBL C100 TWS having 5.8mm drivers and Realme Buds Air having 12mm drivers, both sound similar instead of having such a huge difference in their drivers.
Battery life including charging case matters the most – Again this is a myth. It is just a marketing gimmick. All of the earbuds out there offer 10+ hours of playback time. But what actually matters is what is the battery backup of earbuds in a single usage? As mentioned earlier, I believe anywhere below 3 hours is just not acceptable for me.
Low latency mode is unbeatable – This is a myth as in the above-mentioned budget, no TWS earbuds would provide as low latency as provided by the wired earplugs. But a considerable decrease can be expected by the PUBG lovers!
Final Verdict:
The price of the above-discussed earbuds is slightly below ₹4,000. But during the sale, the price drops drastically. My best pick was priced @ ₹3,500 and along with the 10% discount offer, the effective price was ₹3,150. Trust me this is a Steal-Deal. So if you want an overall best quality and full feature packed TWS earbuds, just go for the Oppo Enco W31.
Also Read : Know more about upcoming iPhone 12.