EASY WAYS TO FIND A SUITABLE ROLE IN PUBG MOBILE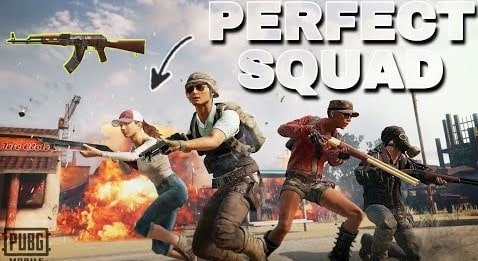 What are the different roles of squad members in Pubg Mobile?

Squad Leader or In-Game Leader

Squad leader plays one of the major roles in Pubg Mobile Squad. He/she is the one who decides every action that has to be followed in a particular match. Generally, the squad leader has the most gaming experience among all other members. All the teammates should follow the instructions given by the leader in order to get "WINNER WINNER CHICKEN DINNER"
Preferred Weapons: Assault Refiles & DMR

The Sniper

As the name itself is telling he/she is the player who is responsible for knocking down the enemies from a very long distance. Apart from this he/she also has a great skill of spotting enemies.
Preferred weapons: DMR & Sniper Refiles
"Phat Se headshot" is one of the most common taglines that is used by Indian Steamer "Dynamo"

The Supporter

A supporter is a player that helps teammates in killing the enemies. Also, preparing items that teammates need & reviving the knock teammates.

The Fragger

Fragger is the player who initiates the close range combats. A good fragger can easily knock 1-2 players with their skills.

Some other secondary roles that can be considered are
How to Choose suitable roles in PUBG Mobile!
Try playing Solo
To know which job suits you try playing solo which will give you the opportunity to test your skills.
Usually, the instinct to be able to survive until being the last person against a team is the best way. Usually, if you have the instinct to fight enemies continuously, then you are suitable to be a rusher.
On the off chance that you are not able to find your job, at that point you can play like an expert sharpshooter who plays from behind, obviously, you will be more dependable.
Practice with your squad members
After finding a role which suitable for you start practicing with your squad members. Try to adjust your role with your squad members who may not have a perfect role yet.
Find friends who already know what their roles are, and start practicing with them.
On the off chance that you make an exceptional game, at that point you should hold this job and master it.
Still confused? Start with support!
If you are still confused about what role suits you, start first from support.
Role support does not require high shooting skills, but more towards reading enemy rotation, and so on.
Support is in charge of helping your team kill enemies, and also preparing items that your friends need.
You are also responsible for reviving your knock teammates so that your other teammates can focus on the enemy.
So, those are some of the ways by which you can find out what role is suitable for you in the PUBG Mobile game!