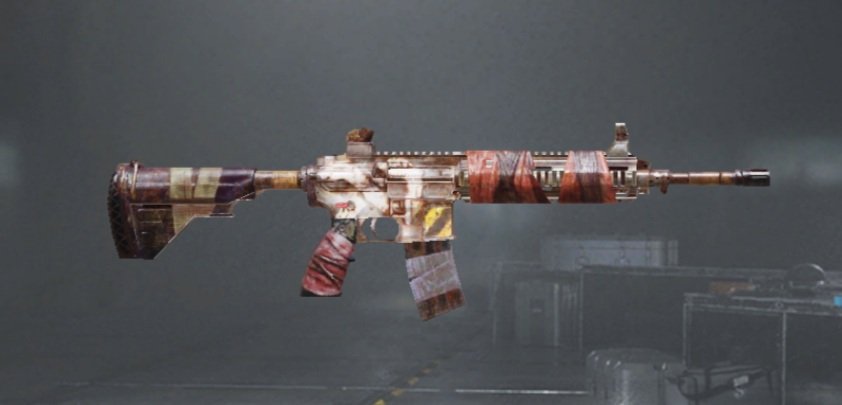 Nowadays M416 is trending everywhere, and lots audience is searching for m416 Pubg. If you are an m416 lover then you at the correct place as we have discussed all the queries related to M416 Gun.
When we talk about Pubg mobile & its guns then there are various arguments & personal opinions about the best gun skins.
M416 is considered as one of the best AR (Assault Refile) among all players & also by custom players. We can't ignore this gun when it comes to long-range as well as mid or close ranges fights. It seems to work well in almost every fight.
Reasons why M416 is preferred over other weapons in Pubg?
M416 requires the most attachments of any assault rifle together with the mutant and the optional attachments are muzzle, sights, grips & Magazine.
This gun is extremely accurate when spraying which is why many highly skilled players love to use it with a scope. The combination of decent damage per second and an easy to control spray together with a high velocity makes the m416 a beast weapon. Sprays of M416 are so powerful and stable that it can easily knock the players in moving vehicles.
Pair of M416 and DMR's makes a highly explosive package that shreds moving targets. This weapon is most versatile in the game it works great in all available maps and almost all the situations and while it does requires a lot of attachment's you can still perform great without the ideal setup be careful of getting close to enemies with an Uzi or vector as those guns are specifically tuned to deal with assault refiles in close range. So, you should use the m416 because you want to minimize the situations where you are at a disadvantage.
Stats & Recoil:
The damage of M416 is 41, which is same as the M16A4 & the SCAR – L
It has bullet velocity about 880 m/s which is slightly faster than SCAR-L & slightly lower than the M16A4.
It offers Very Low horizontal recoil which makes the spray will be easy to control & it simply ensure that more bullets will hit the desired target
The Best Attachments: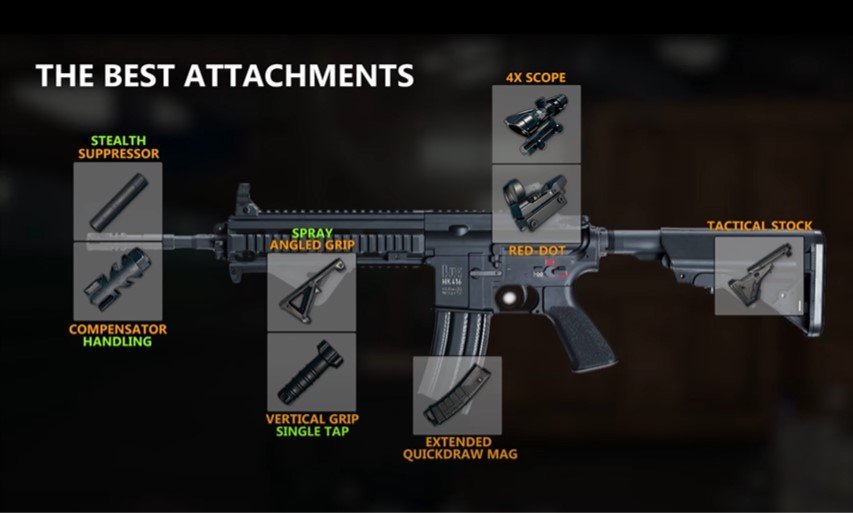 This weapon needs as many as 5 attachments to ensure using the gun at its full potential. For muzzles and mag, Suppressor and Extended Quickdraw win the round surely. Stock is a necessary attachment to reduce recoil. When it comes to foregrips though, it depends on weapon usage. Long-range: Vertical Foregrip. Medium Range: Angled Foregrip. Close Range: Thumb Grip (for spraying). If you ask me to select one, I would go with the Half Grip. When it comes to scopes, all of the available scopes in the game except the 8x work efficiently with the M416. We recommend attaching a 4x scope or 3x for long-range and for short-range red dot should be used.
Overall Score:
| | |
| --- | --- |
| Range | Score |
| Mid-range | 8/10 |
| Mid-range | 10/10 |
| Long-range | 8/10 |
Our recommendations:
Currently, we recommend you to use M416 with compensator, angle grip, stock, and 6x scope. Most of the pro players use this technique to achieve perfection. And if you are not able to master 6x scope than it's better to make it 3x scope. It's a phenomenal combination for maximum results..
Also read : Ancient Secret: The A – Z Of Pubg Mobile New Mode