Now you can customize your own UAZ Skin in PUBG MOBILE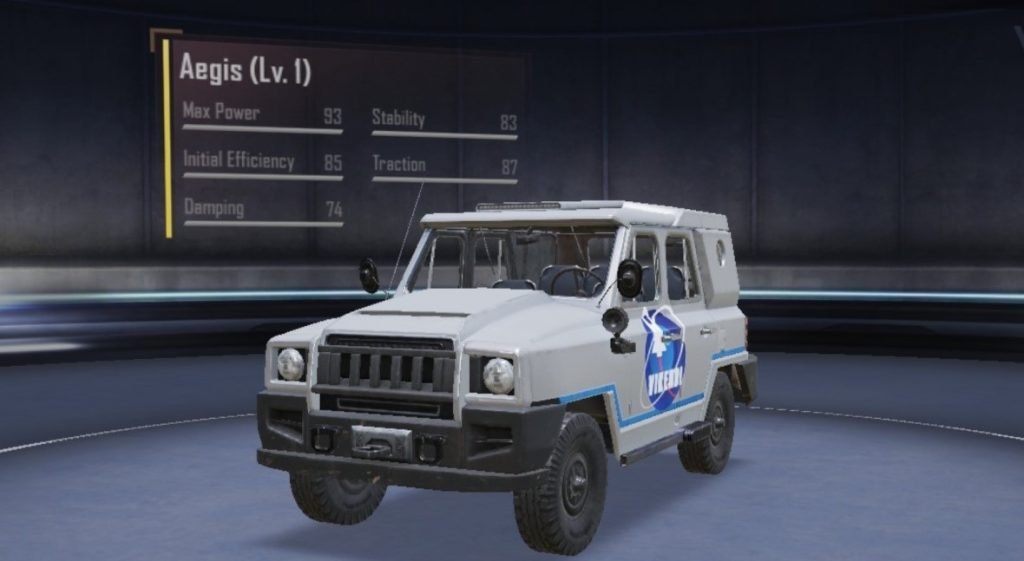 In this article, you will learn to customize your own UAZ and upgrade various parts of UAZ. Players can even choose their own color as per requirement.
Earlier, PUBG MOBILE made a section for modifying the vehicle in the Crates section and launched the Phantom motorcycle. After the success of the Phantom motorcycle, PUBG MOBILE launched its first customizable four-wheeler named Aegis UAZ.
Now various questions will be arising in the mind of PUBG lovers like how to get Aegis UAZ customizable skin, level requirements, and much more. So, here I tried to cover every aspect that is related to Aegis UAZ Pubg Mobile.

Aegis UAZ Specifications (Level 1): –

| | |
| --- | --- |
| Max Power | 93 |
| Initial Efficiency | 85 |
| Damping | 74 |
| Stability | 83 |
| Traction | 87 |

Step 1: – How to get Aegis UAZ Pubg Mobile?
Open the crate section.
Jump to Modify Vehicle.
Select Aegis UAZ.
Step 2: – How to redeem UAZ?
To redeem crates, UC (unknown cash) is required.
Each crate costs 60 UC.
As crates are opened, the higher the Luck is, the higher the chance of getting a modifiable vehicle. Luck is capped at 100.
Base odd is: –
Legendary Item 6.27% (Approx.)
Epic Item 18.63% (Approx.)
Rare Item 75.1% (Approx.)

Step 3: – How to upgrade
After getting the Aegis UAZ. It requires: –
Materials for upgrading vehicles
Premium Modification Material
Modification Material
Paints
Aegis UAZ is upgradable to level 8(Max)

Every Level of Up-gradable UAZ in Pubg Mobile:

Level 1: – Vehicle color can be changed
Every Pubg Mobile player wants to own a vehicle with his own custom color requirements. So, from now onwards every user will be able to change their vehicle color as per there requirements using this latest feature Currently PUBG Mobile is only offering 6 colors namely White, black, purple, green, red, orange. However, in the future, we may also see more color variants. Have a sneak peek to all the colors that Pubg Mobile has to offer its audience.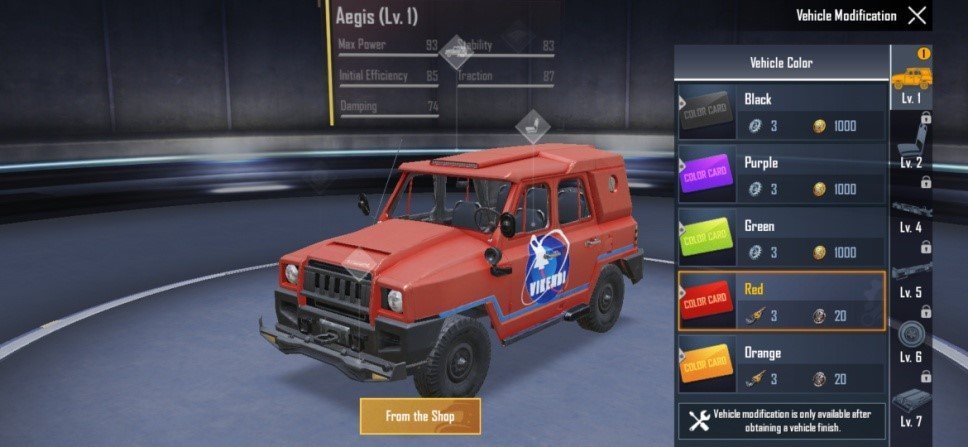 Level 2: – Seat color can be changed:
Seat color can also be customized as per player's requirements like Vehicle color. It offers four colors i.e. Dark Blue, Green, Orange.

Level 3: – Can be upgraded to advance appearance.

Level 4: – Front bumper and style can be changed:
It also gives options to change front bumpers styles.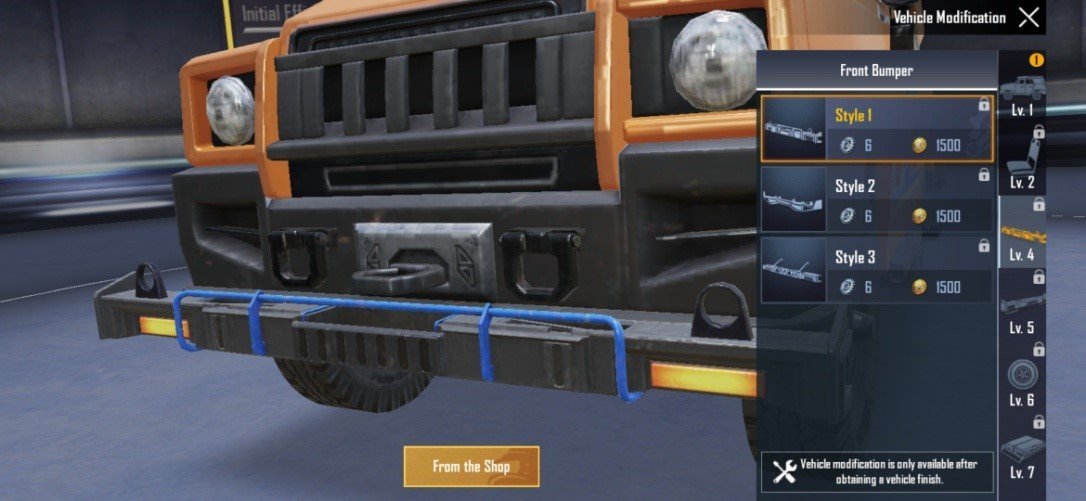 Level 5: – Rear bumper and style can be changed
Rear Bumpers of this vehicle is also have many styles as you can see in the images below.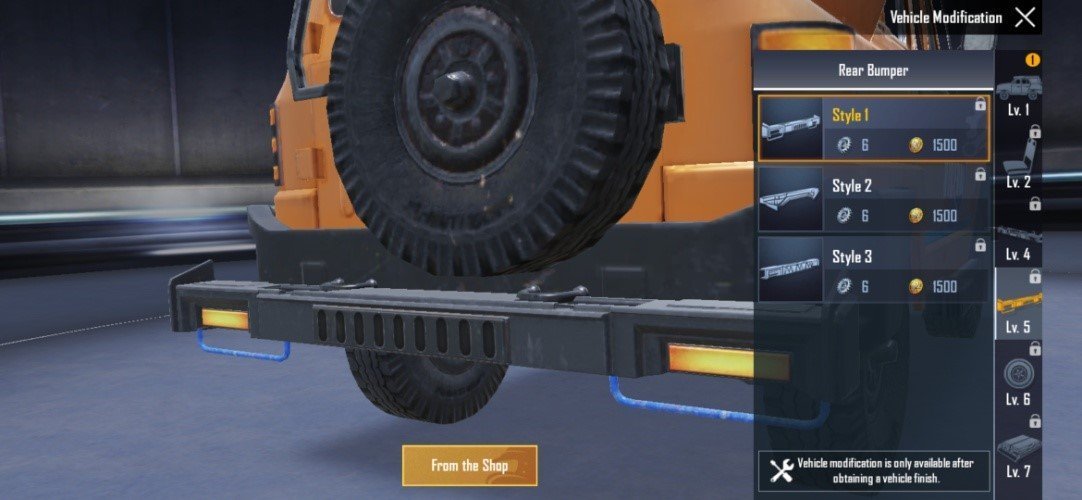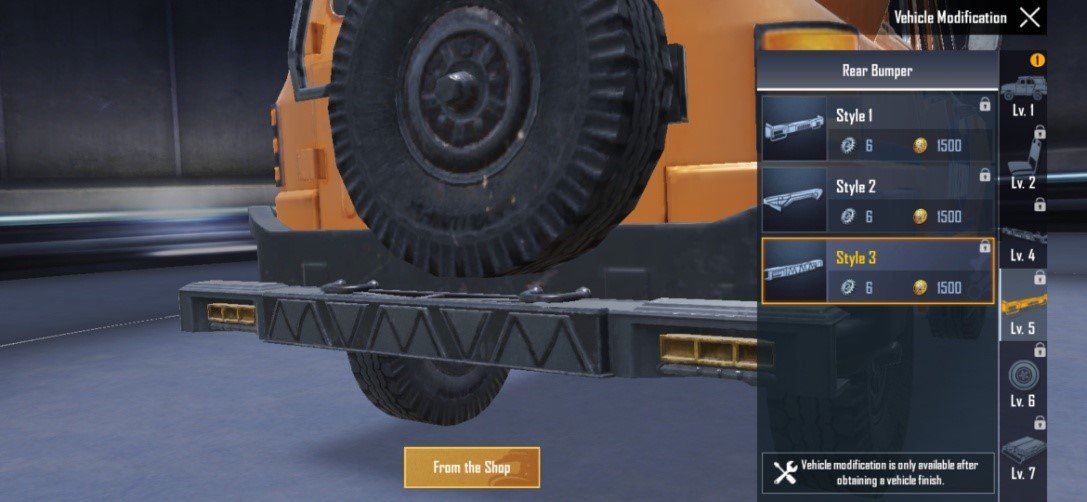 Level 6: – Vehicles tires can be changed
Pubg Mobile also provide its user the option to change the tire rims which is something out of box.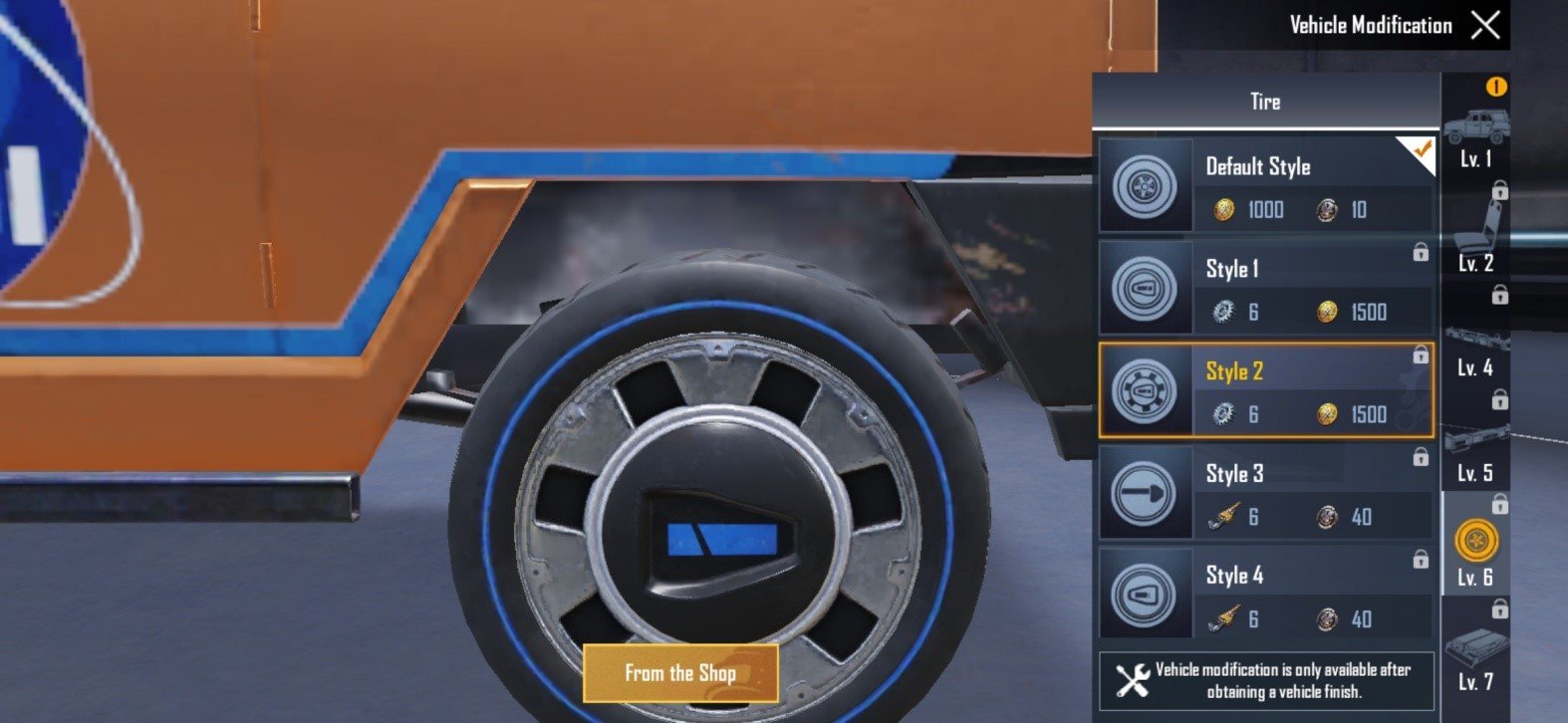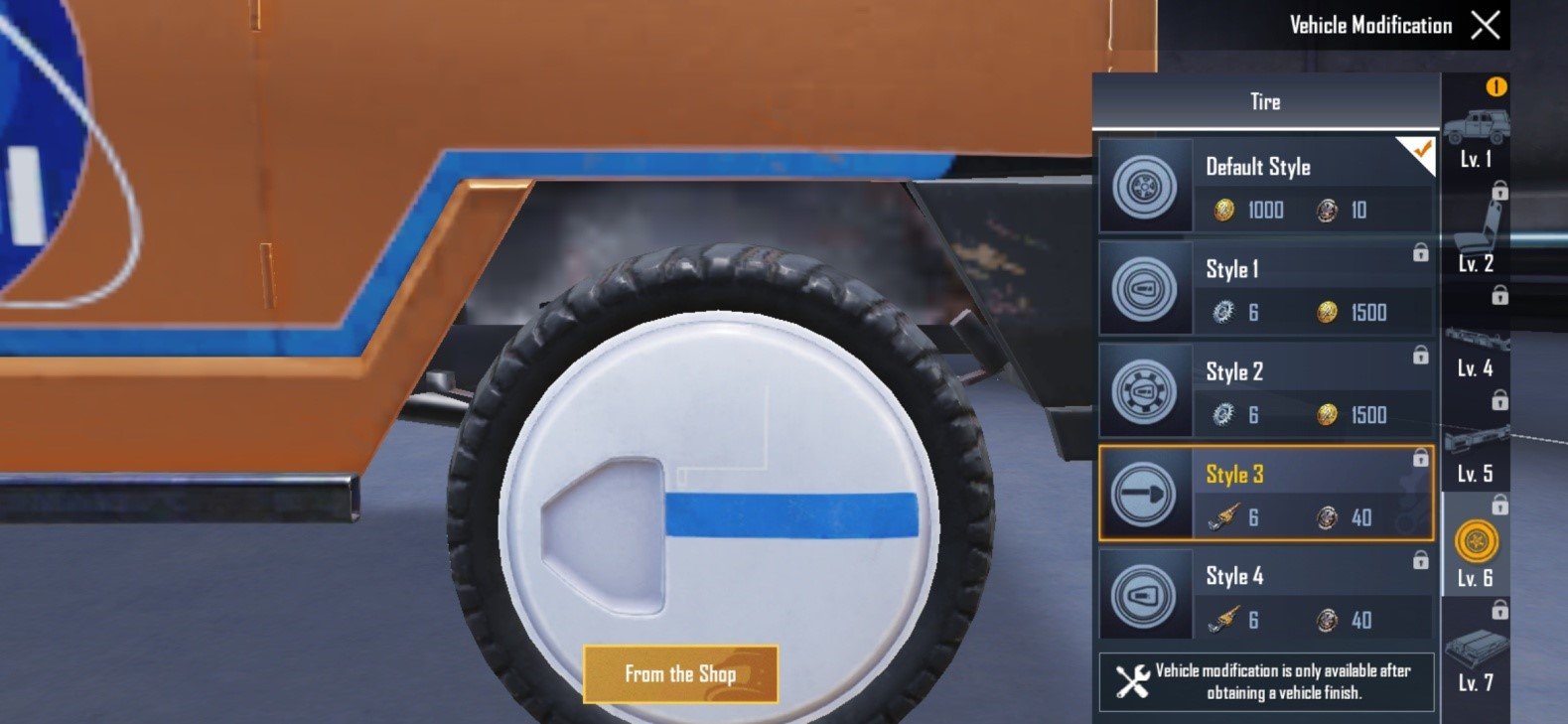 Level 7:- Change the style of the vehicle roof
Currently Pubg Mobile is giving four roof styles that are shown.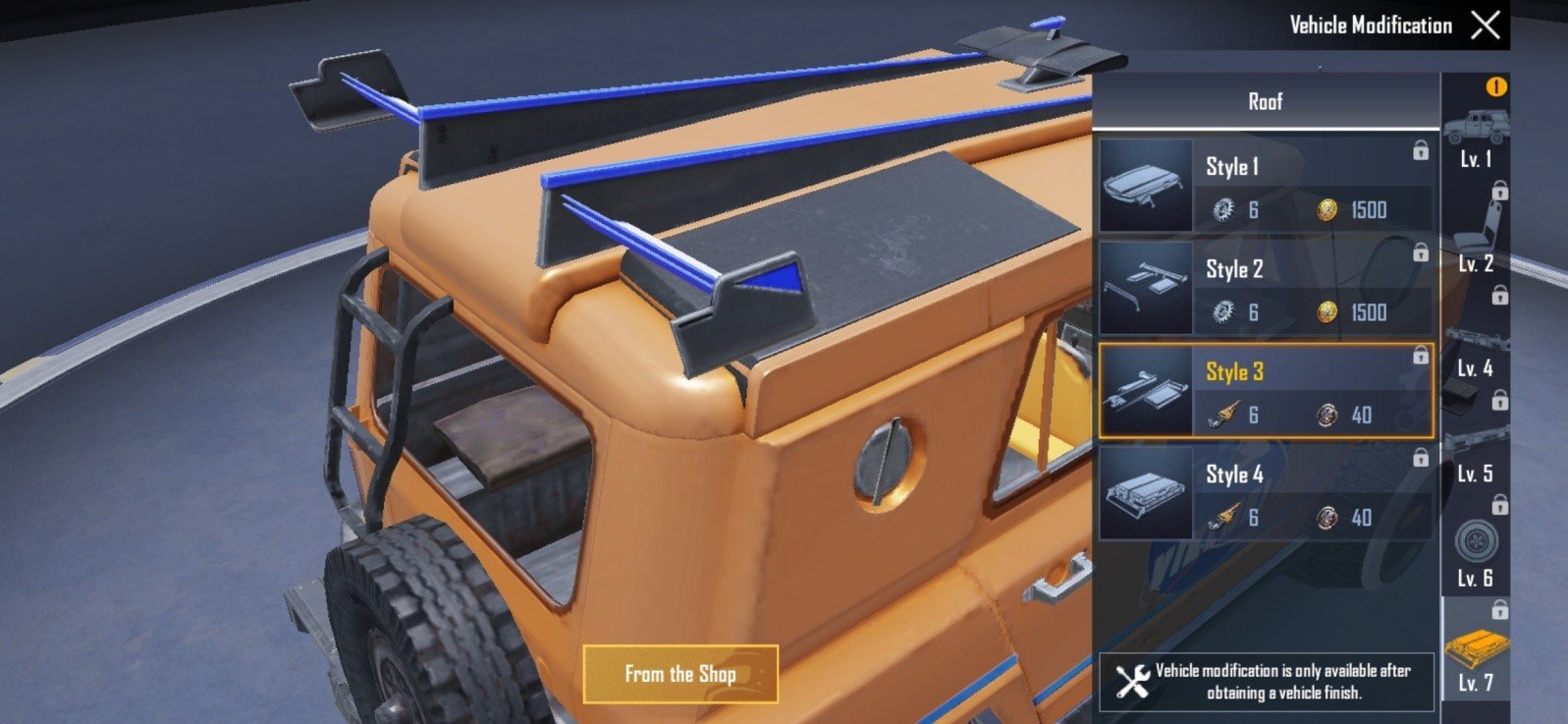 Level 8: – Can be upgraded to ultimate appearance
This is the max level a UAZ skin.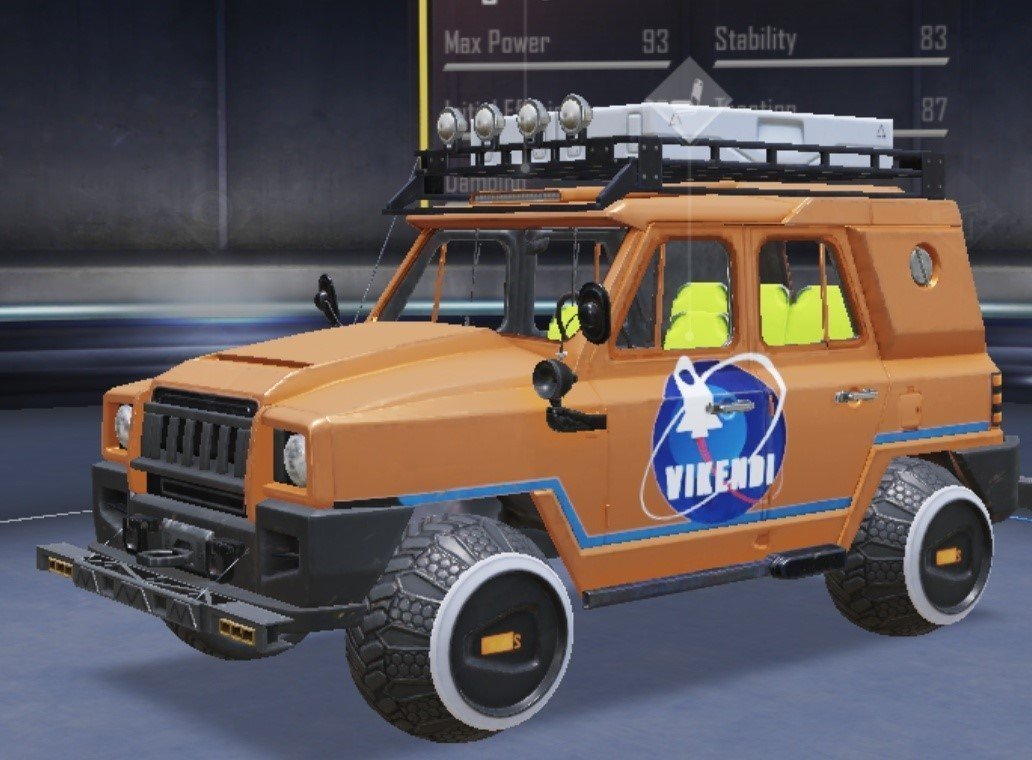 Step 4: – Requirements to upgrade vehicle
Level 2: – Two (2) Materials and 10 paints
Level 3: – Four (4) Materials and 20 paints
Level 4: – Eight (8) Materials and 30 paints
Level 5: – Twelve (12) Materials and 50 paints
Level 6: – Sixteen (16) Materials and 70 paints
Level 7: – Twenty (20) Materials and 100 paints
Level 8: -Twenty-Four (24) Materials and 150 paints
My suggestions: Try to open more and more creates. So, that you could get the vehicle of your own choice.
I hope you all like the post. Also, let me your suggestions in comment section for further improvements.