Ancient Secret: The A – Z Of Pubg Mobile New Mode
Ancient Secret is a new mode in Pubg mobile, it is a limited-time mode. It will be available in Miramar and Erangle only.
This mode came in a new update along with a new outfit The Pharaoh X-Suit. There are a few Royal Pass Missions. It can be seen in week 3.
Solve six puzzles
Enter the ancient temple five times
This mode can be played on the Erangle or Miramar by clicking on the event section. Afterward, click the start button. There 3 temples in respective places. In the Ancient Secret mode there four types of puzzles. Each can be accessed by solving them. Solving puzzles provides loot cases which include level 3 items, DMR's, Sniper Rifles.
However, the ancient temple is a lot more interesting as there are Guardians and snakes. Once the Guardian is defeated you get the rewards. The temple moves in the air as the circle shrinks and a time comes when the temple disappears in the air.
A few moments after the temple is in the air the guardian's door can be open. A player should activate the guardian's room to fight with the guardian. The snakes do not move and the guardian can rotate towards any player it wants. There is a reminder of the disappearance of the temple via timer which can be seen below the map. When the temple disappears, the players fall via parachute and can go where ever they want.
Golden Pharaoh X-Suit – Ancient Secret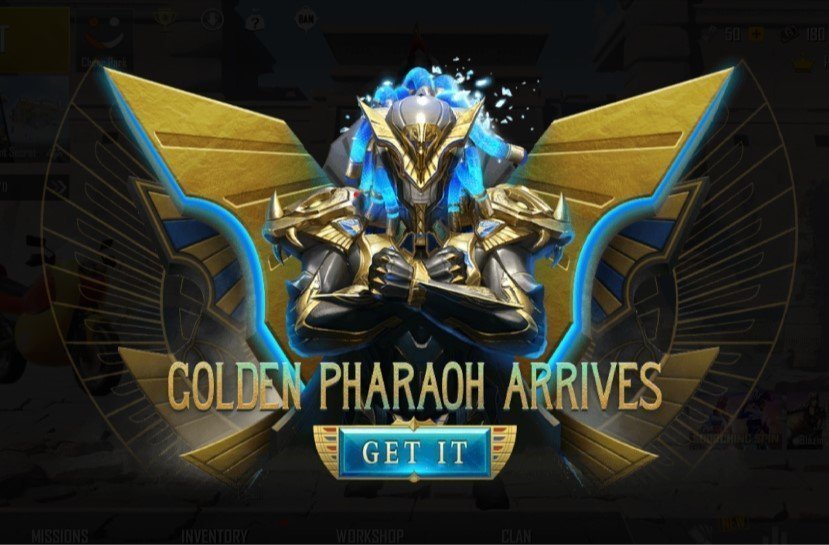 As an upgradeable gun in Pubg Mobile has its own kill message, similarly, the Golden Pharaoh X – Suit has its own Kill message.
There is an exclusive lobby emote for this outfit which will give you a royal appearance just like a conqueror player have.
There are various levels for upgrading this outfit which varies from basic features to maxed features. The different levels are listed below:
Basic Appearance
Teammate Interaction
Advanced Form
Victory Broadcast
Shock & Ave
Final