LOS Angeles Crimes Game: Things You Didn't Know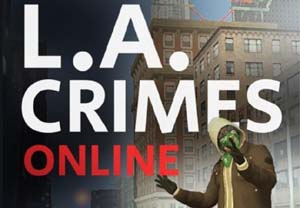 If you are looking for interesting Online Games like "Zombie Survival" and "Team Death Match". Then we would like to recommend the "LOS Angeles Crimes" (LAC).

LOS Angeles Crimes Game Description
LOS Angeles Crimes game is Presented by "Rain City Studio" & in this game, the game developers had installed fantastic ADs to enhance the gaming experience.
LAC game comprises a good graphics game in which High shadow, shadow nights, high details, great movement effects from a high distance with day and night modes.
You can play LOS Angeles Crimes game alone or can Invite your friends to join you online for fun, enjoyment, & discussions.
LAC is super fun and very addictive mainly because the in-game experience is like GTA-5 on mobile with real like people & vehicles.
LAC Game is an Open World Best Shooter Online Game with many other Game modes like Zombie Survival, Team Death Match, and Clear the City!!

LAC Game Graphics:
Graphics are great in comparison to other online games & the ability to make your own maps with available customization of buildings & interiors via in-game map slider.

LAC Game Ratings:
The star ratings of LAC game is 4.4 stars.

LOS Angeles Crimes Game Releases and Updates
LAC game was released on 18th September 2018 & the last updates were received on 20th March 2020. The game size is 315 MB only & it has 4.3 stars in google play store.

LAC Game information
• Current Version – 1.5.5
• Last Updated – 26 Mar 2020
• Downloads – 10M+
• Download size – 315 MB
• Presented – Rain City Studio
• Released – 13 Sept 2018
• ADs – Installed by Game Developer
 
Recent new updates in LOS Angeles Crimes Game
• Version – 1.5.5
• Optimization
• New Water Graphics
• Downloadable Maps
• New Steering Options
• All new items and features
• Vehicles horn and Police sirens
• Improves with a minor Tweaks and Changes
• Anti-aliasing options

LAC Game Features
• 6 maps and 5 game modes
• Third- and First-person view
• Active Ragdoll that reacts to environment physics and fun to watch
• Realistic character movement and Motion captured animations
LOS Angeles Crimes online game is so similar to GTA 5. L.A crimes game is rated 16+ Strong Violence, ratings are given by game players on the basis of various factors such as graphics, etc.