It's All About (The) LORDS MOBILE KINGDOM WARS
Lords Mobile: Kingdom Wars is a good castle building, empire developing game by IGG Inc.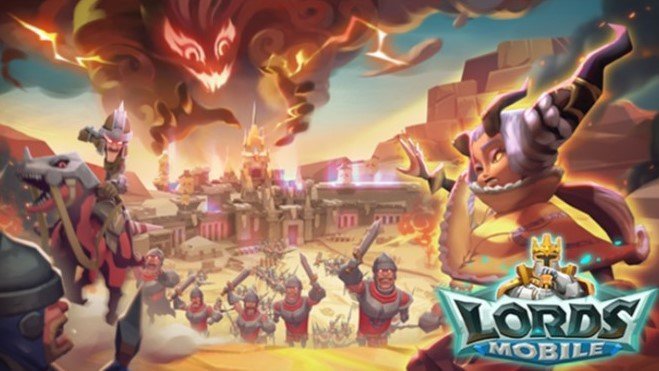 Lords Mobile consists of visual effects that will give you a pleasing visual experience and it is more focused on building up one's own towns. It is an amazing game that challenges your mind as well as you are pushed to challenge and navigate your social network ability and communication skills. A game you can get lost in for an hour of relaxation, stimulation, and entertainment all in one.
In Lords Mobile, you can build a troop as many as you want consists of Infantry, Ranged, Cavalry, and Siege. You can choose the best troops to pick for defense builds and attacking builds in your present kingdom or even to your opponent kingdom during Kingdom vs. Kingdom war. In Lords Mobile, it is a must to know your opponent and their troops, always scout a target to get an accurate report on the number of each troop type present in his castle so that you can plan your attack and most importantly you can boost the vest of your leader by selecting the appropriate leader equipment's.
You can't just attack without knowing your opponent or it will be a total suicide. For defense, it is best to keep in mind to always balance the size of your armies- cavalry, infantry, and ranged to stop players from sending an attacking force to weaken your troops and finally takes all your resources and send all your armies to infirmaries.
You can recruit and upgrade your heroes over time so that you can use them as Emperor, Lords, Empress to protect and grow your kingdom, also you can choose which heroes to bring into battle when kingdom to kingdom war begin. In this game, you can either create alliances or enemies from all over the world.
Guilds are place in-game where players can give or take help from their alliances for completing certain in-game tasks as well as send supplies, reinforcements, garrison, etc. Players can earn various rewards by completing different tasks in-game.
You can make your own strategies and tactics or you can ask your guild-mates for a better strategy. The part about this game is that it always updates and the game features several kingdom servers to play on by keeping the experience fresh for long-time players like me.